It's time you stopped hiding.
Let's get YOU onstage so you can grow your business,
do the big-hearted, meaningful work you're meant to do,
and retire the label 'best-kept secret'
You have something important to share, and my job is to help you share it. Here's why:
Your message has the potential to change lives. You're passionate, you love what you do, you dream big. Your business mission makes your heart sing.
You're ready to grow your platform, build a larger audience, and bring new clients and opportunities into your business.
Your expertise is sharp – and you KNOW this is the right time to use public speaking as the way to grow.
But you feel like a best-kept secret because…
Even if you landed a speaking gig, you wouldn't know what to say.
You've heard that you're supposed to sell from the stage, and that's so not you.
You're worried you don't have what it takes to be one of those speakers that makes a difference — a Simon Sinek, an Amy Cuddy, an Esther Perel.
The idea of pitching yourself for speaking gigs seems impossible or foreign
You're scared that people are going to think what you have to say is stupid, unnecessary, or irrelevant
It's likely that one (or all) of those thoughts have been holding you back, but you're tired of feeling invisible and want your inner BADASS SPEAKER to finally be heard.
---
"Going through the often "messy" process of crafting the talk, getting up on stage to deliver it and then sharing it publicly has led to huge change in my business and my life. A seed was planted that continues to grow in beautiful ways. I'm not going back. Too much is possible now."

Tova JohnPress, Executive Coach, Leadership Consultant and Partner
---
---
Announcing Women Who Speak
for (Badass) Women Business-Owners and Change-Makers
Join me and an intimate group of powerhouse women on an unparalleled 3.5 month speaking journey
Based on my over 20 years of experience on stages — speaking, performing and supporting speakers — I'll show you how to craft a dynamic talk that gets to the heart of your message and help you deliver it with confidence, power, and the quirkiness that makes you YOU.
We'll dive into your stories, your wisdom, your genius, and your expertise to craft a talk that will transform you, your business, and the world. The best part? You won't have to do it alone.
You'll walk away with

A talk you know in your bones
A plan for getting your talk out in front of audiences you know you can serve
A cohort of cheerleaders and colleagues to support you on the journey
---
BY INVITE ONLY
Next session begins in September
Applications open in June.
Click HERE to be notified when they do
---
"I am taking action with speaking, and have the confidence and momentum to keep going. Johanna is a gifted guide and instructor. I highly recommend Women Who Speak!"

~Jill Krush, Psychotherapist
---
Create a Truly Original Talk that Inspires Your Ideal Audience
AND Earns You Credibility and New Clients
You'll work with me and an intimate group of powerhouse women who will be on your team as you finally step up to do THAT SPEAKING THING you've been meaning to do for months (Did you say years? OK, years).
Here's what you can expect to experience throughout your 4 month Women Who Speak journey:
CRAFT YOUR TALK: 3-DAY RETREAT 
September, 2019 in Boulder, Colorado

Over the course of three days, I'll help you craft a message and talk that's uniquely yours. I'll begin by walking you through my signature Genie Gem system which is guaranteed to make your talk stand out and be memorable. What's more, I'll show you the secrets behind what makes the speakers you love so confident, connected to the audience, and compelling.

We'll do this while eating yummy, nutritious food lovingly prepared just for us in comfy work spaces and spacious outdoor areas. We'll eat together, work together, and dream together while we plunge forward into the nitty gritty of talk crafting and truth speaking. Then, you have your own private quarters to digest it all at the end of each day.

We'll do this, in retreat, for three days. Because I know you've got guts, but you've got 5 gazillion other things calling for your attention. This is your chance to TURN IT ALL OFF and focus on you.  
---
After our 3-day intensive, we'll put our heads and our hearts together to get your talk on its feet and out into the world. (That is what it's all about, right?)
So your talk does the work its meant to do, and you can do the work you're meant to do.
---
Here's what PHASE TWO looks like:
ONE-ON-ONE SESSIONS WITH JOHANNA
You get my mind and heart on your talk and business so you can fully hone and craft what you created during the retreat for four 60-minute sessions to tweak what's not working, answer tough questions, or take on those inner demons. 4 hours: all yours.

MASTERMIND GROUP
A crucial part to making sure your talk gets to have the life it's meant to have. We'll schedule ongoing support meetings with your team to get other smart brains on your business and your talk. You bring your questions to the group. You walk away with answers, or at least better questions. In the past, we've had women join from all industries including:

–health & wellness practitioners
–high-level corporate consultants
–branding experts
–creativity coaches
–advocates to parents of kids with special needs

Because the women who show up to do this work come from a wide range of backgrounds, the growth and learning you'll get from your mastermind sisters is immense!

GET-IT-DONE DAY (Get that work done, even when it feels hard)
Online: Let's be honest: it can be hard to sit yourself down and do the work you need to do. Especially when it gets hard and messy. That's why we have one GET-IT-DONE Day, which means you'll join your fellow speakers in a Zoom room, state your intention to the group, then off you go to make it happen. Nothing screams "GET IT DONE" like a little bit of accountability.

GET YOUR TALK STAGE-READY: 1-DAY IN-PERSON WORKSHOP
In person in Boulder, Colorado: This is your dress rehearsal. You've been digging and editing and cutting and chopping and sweating and shouting your joy from a mountaintop. And now you're ready to deliver it…..ALMOST! Get some game-time coaching from me and your team of cheerleaders to polish that talk so it's ready to take off and fly.

---
THE SHOWCASE:
In person in Boulder, Colorado

Yes it's true! You'll deliver your talk! In front of a live audience!

This is where the rubber meets the road, and makes this program like none other. Hundreds of coaches out there will take you through the steps of crafting a talk, but crafting a talk behind your computer screen will never take on your demons the way getting on your feet in front of AN ACTUAL AUDIENCE will.

As my grandmother used to always say, "Set a date and it will come." We've got a date on the calendar for YOU to deliver your epic talk.
There's nothing like a date on the calendar to support you in getting your talk from "Maybe one day" to "Let's do this!"
Pro videographer included, which means you'll walk away with professional quality video to help get your talk on even more stages, your message in front of the people who need to hear it, and your thought leadership where it can have powerful impact in the world.
---
---
"Eight weeks later, I have two speaking engagements booked!"

Shannon Guild, Brand Strategist, Three Moons Collective
Who's Johanna Walker anyway?
I've been on stages telling stories for over twenty years, taking audiences on journeys that open hearts, make connections, and invite them back for more. I've been through the fire of being terrified of speaking, of believing I had nothing to say, and have found my way to center stage, owning the room and inspiring audiences to action. I've presented for corporations, start-ups, community organizations, and on the TEDx stage, and co-produce and co-host Truth Be Told: Boulder's beloved story slam. I've helped hundreds of both new and seasoned passionate change-makers craft talks that makes their audiences say "Tell me more!" I love to dance, ride my bike around town, hike up mountains, eat grilled peaches in summer, and get my hands dirty in garden dirt. I'd be honored to be your guide on this journey!
---
BY INVITE ONLY
Next session begins in September
Applications open in June.
Click HERE to be notified when they do
---
PLUS
"Strategic Speaking" On-Demand Course
After you deliver your talk, you'll get another 45 days of virtual support to get that talk out into the world if you need it. Strategic Speaking, lays out — in actionable baby steps — just what you need to do to get that next gig. And the next one. And the next, and so on.
It includes:
Templates for speaker 1-sheets
Scripts for phone & email pitches
Tips for overcoming procrastination & self-doubt
Daily action steps to help keep you moving forward — even when the self-doubt demons want to do the driving
---
---
"Now I feel emboldened by having faced a fear and gone through a rich creative process, and have shared aspects of my being that often stay hidden."

Rafia Sharon Rebeck, Psychotherapist

---
YES, You'll Walk Away From This Program With a Talk, a Speaking Video, and Best Practices and Strategies to Pitch to Your Ideal Audiences, but Here are the Real Deal Takeaways You'll Have For Life
---
A MINDSET that's on your side. We'll tackle those demons that keep you small. Either that or invite them to tea. Either way you'll leave with a handle on how not to let those demons Velcro themselves to the driver's seat and keep you sitting in back.

A BODY that won't betray you: You'll learn how to channel, harness, and USE all those fears & nerves & sweats & anxieties that have convinced you to stay small in the name of "what if I start to sweat profusely in the middle of my talk?" No worries there. And I'm not selling deodorant.

A LOVE AFFAIR with yourself and your business: Seriously. That's what happens when you speak the truth & tell the story of the mountains you moved to get where you are. You find yourself saying "Oh, there I am. Where have I been all this time?" You fall in love. That's right. No more hiding. Thank God.

A MAP for the next talk you want to craft: And the one after that. And the one after that. Not a formula. A map. With Guideposts and Danger Zones identified. So you know which way to go. Because after you give this talk I promise you there will be more. And you'll know exactly how to make it happen.

A STRATEGY for how this talks fits into your business and how to get it out there: Because let's face it. All the personal transformation you can wrangle won't be worth nuthin if you don't get your talk out there. And knowing just how it fits into your marketing pipeline is something we'll hash out till it's just right.

MAGNETIC LANGUAGE that draws your customer in, makes her know beyond a shadow of a doubt that you're the one for her. Not just in the talk itself, but in your promotional materials, your title, your intro, and all the pieces that fit together to give you an oooh la la package that's impossible to turn down.

And probably some LIFELONG FRIENDS & COLLEAGUES, too.
---
WHAT THIS JOURNEY ISN'T
One of those cookie cutter Masterminds where participants feel like a number and have no access to the leader and the members don't get real actual support from one another or the leader and they walk away wondering what just happened and where all their money went.
A get rich quick scheme or a sure fire way to six figures. Speaking will help you grow your business, and attract clients to you for sure, but this is not a scheme to get you there quick. The speaking journey takes commitment and resilience and determination and willingness to step into the arena with your heart open and willing to fail. (But you gotta be willing to fly, too.)
A course on how to craft a sales talk. We'll talk about making an offer, and leveraging your talk, and how to speak directly to your audience so they say "Please oh please tell me more." But the sales formula that makes your audience sick to their stomach because you've touched the "must buy now or else I'll die" nerve? This is not that.
You doing the same old things you've always done (with the same old results). It's something different. And when you do something different you get a different view on things. You see things you wouldn't have seen in your run-of-the-mill-day-to-day-grind.
---
WHAT THIS JOURNEY IS
A big bold investment in yourself and your business. The kind that makes the people around you say "Wow. She's a person who makes big bold investments in herself and her business. Good for her."
A program that takes you step by step through the process of clarifying, identifying and uncovering your message, finding the best stories to tell, crafting & delivering the talk, centering it in your business marketing, getting it out there, and watching your business, your passion and your life expand by leaps & bounds
A decision you get to make to commit to yourself and your business. To take a grand leap forward. To believe in yourself. To do the work you've been putting off.
An opportunity to take on your ugliest demons, and find the golden treasures they're protecting.
A chance to build authentic connections with a crew of dynamite women just like yourself. But not you. Or your mom or your best friend. New friends. New collaborators. New strategic partners. New perspectives.
---
BY INVITATION ONLY:
Next session begins in September
Applications open in June.
Click HERE to be notified when they do
---
THE NITTY GRITTY DETAILS AND SCHEDULE:
Thursday-Sunday
September 2019
Thursday arrive 6pm (light dinner & short welcome meeting)
Friday work sessions: 9-12, 2:30-5:30, 7:30-9:30 (B, L, D)
Saturday work sessions 9-12, 2:30-5:30, 7:30-9:30 (B, L, D)
Sunday work sessions: 9-12, 2-5 (B, L)
(Times subject to change…we'll roll with the energy of the group as we go) (Delicious, nutritious meals lovingly prepared for you throughout the retreat) 
2019 Dates TBD:
Virtual GET IT DONE DAY
2019 Dates TBD:
3 Virtual Q&A/ Mastermind Calls
2019 Dates TBD:
Workshop to rehearse & fine-tune your talk

2019 Dates TBD:
Final Showcase–Deliver Your Talk!
2019 Dates TBD:
Strategic Speaking:
45 days of action steps, including 4 virutal support calls
to get your talk booked and out in the world
---
Here's a quick list of everything WOMEN WHO SPEAK includes:
3-day retreat – Lodging, nutritious, tasty food prepared for you, and delicious, dedicated time to craft your talk
4 1:1 sessions with me and 7 group mastermind sessions to clarify your message, hone in on your call to action, build your speaker hit list or find your audience–whatever you need!
1 virtual Get-It-Done day to keep you moving forward
Full day workshop/rehearsal to prep your talk for the live event
Public event to deliver your talk
Professional, shareable video of your talk
Access to a private FB group
Copy review and question-answering with unlimited email between in-person sessions
Your own accountability partner
BONUS: Strategic Speaking Online Course
BONUS: Follow up Check in call
---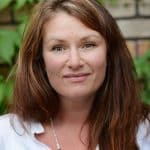 I wasn't even sure what I wanted to speak about when I first contacted Johanna about her Women who speak Intensive. I had many doubts that I could find a topic that was worth sharing, and even if I did, my confidence in speaking was zero. My journey with Johanna and Women Who Speak has been incredible. Not only have I discovered what I want to share with the world, I am taking action with speaking and have confidence and momentum to keep going. On this wonderful journey, I learned how to cultivate my story, my skills and new ways to connect with others. Johanna is a gifted guide and instructor. Highly recommend!"

Jill Krush, Psychotherapist
---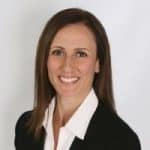 Nearly a year after completing Women Who Speak, the ripple effects of having been through that process are amazing. People continue to watch my talk, ask to hear it and reach out as a result of the talk. Going through the often "messy" process of crafting the talk, getting up on stage to deliver it and then sharing it publicly has led to huge change in my business and my life. For me, this process was not for the faint of heart. It required time, energy, commitment and a true dedication to upping my game and creating a bigger impact through my Presence and my unique voice. Finding my true voice and what mattered most to me was not the hard part; bringing it forward to the stage to a large audience in a truly powerful way was whole other story! Truth is — I've transformed something big that I don't think I could have without having gone through this process. Something shifted deeply in me on the inside and I find I am the most comfortable in my skin on stage than I've ever been. I trust myself in a way I didn't before. I've had the courage to say yes to major opportunities that have come my way, and all that came from the process Johanna guided me through, holding me to the fire by the built-in accountability of the program and from me really showing up to grow my inner and outer game. A seed was planted that continues to grow in beautiful ways. I'm not going back. Too much is possible now."

Tova Johnpress, Executive Coach, Leadership Consultant and Partner
---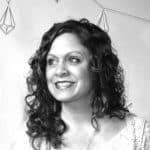 While I initially was hoping to work with Johanna 1:1, I'm so glad I participated in the Women Who Speak Retreat & Mastermind. I was hesitant about being in a group setting to work on something I was so scared to do – SPEAK! I thought I'd be nervous and uncomfortable. And thankfully I was just that. Because that's exactly what I needed to truly take the first powerful step into owning my voice – to speak it out loud, in front of real people. Johanna created a safe place for us all to spread our wings and land safely. She is kind and empathetic but also pushed us to stretch (way) beyond our comfort zones. And I'm so glad she did. Eight weeks later, I have two speaking engagements booked!"

Shannon Guild, Brand Strategist, Three Moons Collective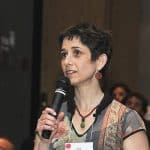 "After being a Toastmaster for years, I already knew basic mechanics and skills for speech writing and delivery. Working with Johanna, I learned so much more. I learned to craft a speech from my personal stories, my unique authority, and my vulnerability. I learned to deliver it from my heart and touch the audience with my emotion. Way beyond mechanics, I learned to connect with my audience."

Lori Sandler, Mother and Speaker
---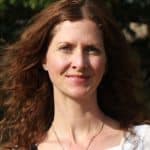 "I wanted to create a talk in order to increase the visibility of my business. In spite of the fact that I love what I do, and love talking about what I do, figuring out what I wanted to say somehow felt like an impossible task. Johanna's unique approach to speech-crafting took me on a journey from confusion to clarity. Now I feel emboldened by having faced a fear, gone through a rich creative process, and having shared aspects of my being that often stay hidden."

Rafia Sharon Rebeck, Psychotherapist
"In my experience, Johanna carries a gift beyond what she teaches as tools, techniques, awareness, etc. She offers an essence that can take a novice or a pro into a secret, alive place within themselves that had been cordoned off…helping to set a spark of aliveness to that formerly blocked Voice of self.

Go! Give yourself that gift."

Susan Grace, Artist and Coach